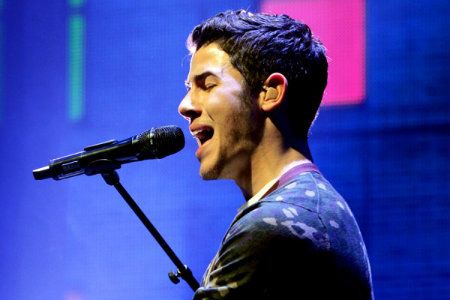 While on tour, the Jonas Brothers did a string of covers from artists such as Rihanna, fun. and even Frank Ocean. Recently while in Los Angeles, the JoBros covered Coldplay's Yellow and Bruno Mars' Locked Out Of Heaven.
Nick Jonas took the spotlight with Yellow as he hit all the high notes and had his own guitar solo. Undoubtedly, the crowd consisting mostly of female fans could be heard going into overwhelming fits of euphoria as Nick hit all the high notes. Still, I think Yellow has been covered one too many times that this cover brings nothing new to the table.
Next up, it was Joe Jonas who took over with Locked Out Of Heaven, sending these fans into overdrive. I have to say though; I did like the cover of this song better than the original probably because it feels more sincere and less playful.
Let the JoBros smother you with their smooth vocals as they cover Yellow and Locked Out Of Heaven below!