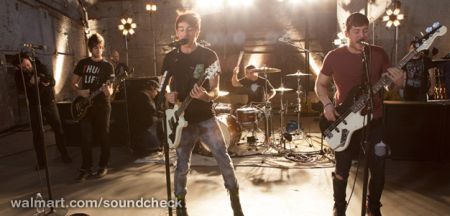 As part of the Walmart Soundcheck performance series, the great guys at the giant multinational retailer corporation managed to snag an exclusive live performance by none other than All Time Low.
Apparently the $10 Christmas deals on the band's albums weren't enough because the exclusive five-song set was filmed in HIGH QUALITY. I KNOW. This was probably to make up for that original full length recording of the Livestream the band performed in New York as part of their World Triptacular which subsequently got took down.
The videos boast great lighting, great performances and the added bonus of snippets where the boys talk about some of their new songs off Don't Panic. The only thing lacking was of course, dick jokes and ladies underwear that are mandatory at every All Time Low gig.
Speaking of ATL gigs, since the band will be gracing Smash Project next year in neighbouring Manila, why not pay us a visit here in Singapore eh?
You can check out the full five-set performance here.