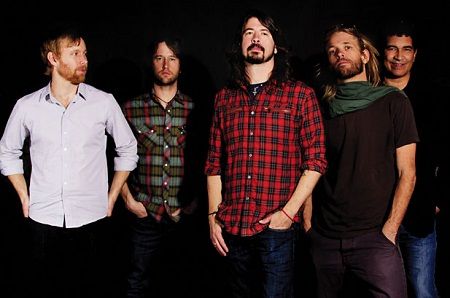 During the Foo Fighters gig at the Global Citizen Festival, there was no doubt that fans were expecting a great show from the band. But what they weren't expecting was that the concert they were at might just be the last concert that the Foo Fighters perform at.
Frontman Dave Grohl took a minute to casually announce the news that might potentially mean a long hiatus for the the band.
This isn't the first time Foo Fighters stirred up controversy about going on a hiatus. A month ago, Grohl announced the band's performance at Britain's Reading Festival would be its last for some time. After fans took it Twitter to voice their disappointment, the singer responded that he was only talking to England.
So could all this be just another case of misunderstanding? Perhaps not.
"Without making a big deal out of it, we don't have any shows after this. This is it, man," said Grohl. "Honestly, I don't know when we're gonna do it again." I don't think there's much to misunderstand about from what Grohl said. It really looks like the band is serious about taking a break this time.
Nevertheless, the hiatus might turn out to be a good thing after all. Being active since 1994, the band (especially Grohl, who has been with the band since its beginning) deserves a nice, long break to spend time with their families and on other projects. And hopefully, during this break, they would write some new songs and be back with an even better album a few years down the road!
In the meantime, check out this video of Grohl talking about the hiatus and their performance of Learn To Fly at the Global Citizen Festival!