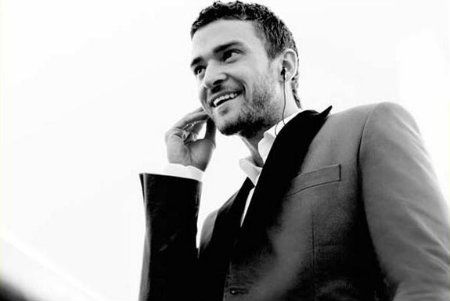 Earlier on during the week, an unknown producer named Jim Beanz was reportedly caught saying to Digital Spy,"When I get back to the States I'm going to be helping out on Shock Value 3 with Timbaland and the Justin Timberlake project. It's still in the early stages, but they have a lot of tracks. While I've been over here in the UK they've been working, so by the time I get back they'll have a whole load of ideas and I'm going to have to catch up!"
JT hasn't released an album since 2006's FutureSex/LoveSounds. Of course all hell broke loose on the Internet when he insinuated that there might be a new Justin Timberlake album coming out. Then, the fire got subsided when Timberlake's publicist released a statement saying that there are currently no plans for a new album, though JT is working with Timbaland on tracks for Shock Value 3, in which he appeared on each of the first two installments of the series. But as for other music commitments, "That's it," said the spokesperson.
Do you hear that? The sound of my heart breaking?
You had no idea how my teenage self was leaping with joy when I read the news about the supposed new album. Yo Jim Beanz, thanks for nothing mate. I guess I gotta get used to seeing JT's face on the cinema screens, acting in mediocre movies. But seriously, Mr Timberlake - you need to drop the acting stint and give us some new music already. Thank God for YouTube just because I get to watch JT's music videos and live performances there, like the one below: